SNOW & LED PROTECTION                                              
Constant power heating cables

Self-regulating heating cables

Temperature regulators  
Heated snow and ice protection system  protects the object from: snow and ice on roofs, damage caused by ice in gutters and drains, damage from facades of buildings, ice formation.
For the protection of roofs and roof elements, it is recommended to use a heating cable with a UV resistant outer winding: a VCDR heating cable.
For the protection of roofs and roof elements, it is recommended to use heating cables with UV resistant outer jacket:
VCRD heating cable

SelfTec® and SelfTec®

 PRO20 self-regulating heating cable.
The VCD20 heating cable of a constant power of 20 W / m, available in a complete installation kit, ends with a power cable (called cold end). Planning the layout of the system requires matching the length of the cable with the available cables in the kit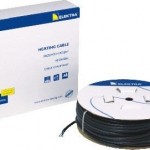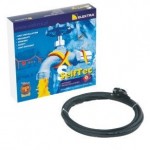 SelfTec kit spreman for installation- ends with a power cable with a water plug,
for quick installation or small systems.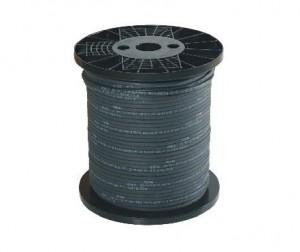 SelfTec PRO on coil: Suitable for larger heating systems, performed by installers at the facility. The length of the cable is adjusted to the length of the gutter or roof element.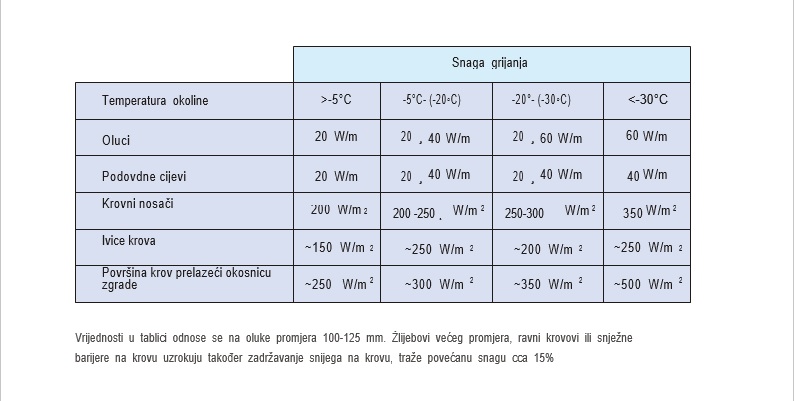 Installation of heating cables on the roof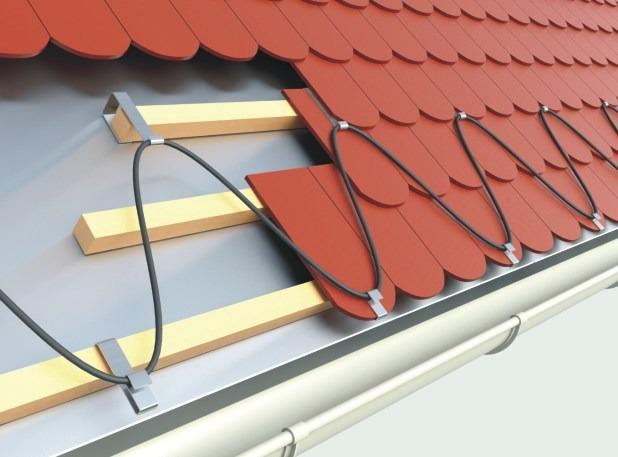 Series heating cables VC and VCD They are also suitable for the protection of driveways, parking lots, traffic roads and stairways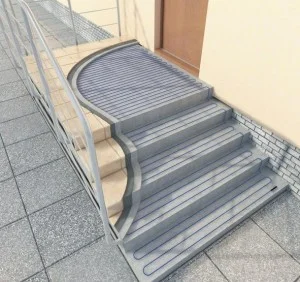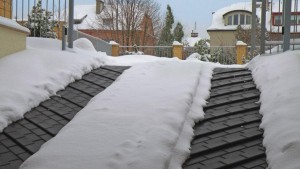 REGULATION OF THE SNOW AND LED PROTECTION SYSTEM
Properly chosen regulatory systems ensure adequate maintenance of the system during snowy days and rainfall. Our recommendation is: ETR2 or ET02 humidity and temperature sensors.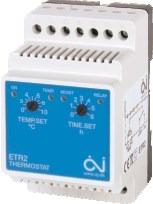 ETR2 REGULATOR- (max. Load up to 16 A, total installed power of the heating cables must not exceed 3600 W). It is used in the roof and gutter area, or outside area (driveway, staircase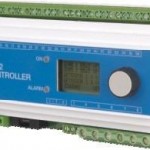 ET02 REGULATOR- (max. load up to 3 × 16 A), can be used to regulate 1- 2 zones (two different roof zones and gutters / two
exterior surfaces - driveway and stairs.